State Chapter News
Science experiments demonstration program – BSS MP chapter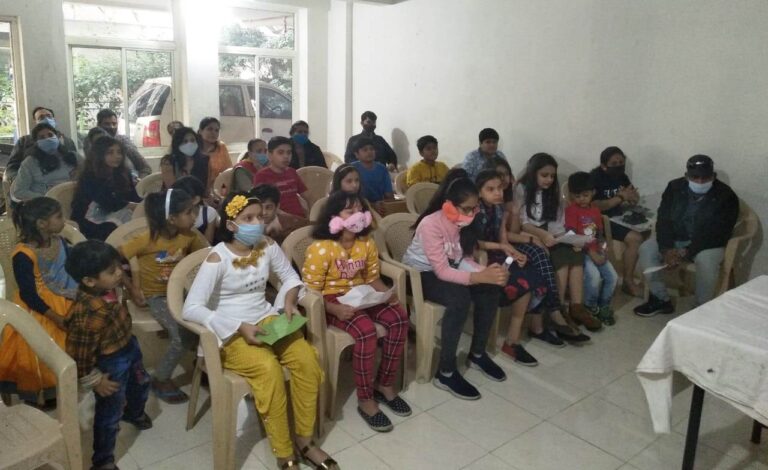 The Indore chapter of BSS organised a science experiments demonstration program on 27 Dec 2020. Children demonstrated several science experiments and projects and explained the principles behind them.  Their parents were also participated in the program and appreciated the BSS team. Mr.Ajit Singh Panwar and Mrs. Arshi Agarwal discussed about the need to cultivate scientific outlook, particularly in children.  Around 50 students participated in the program.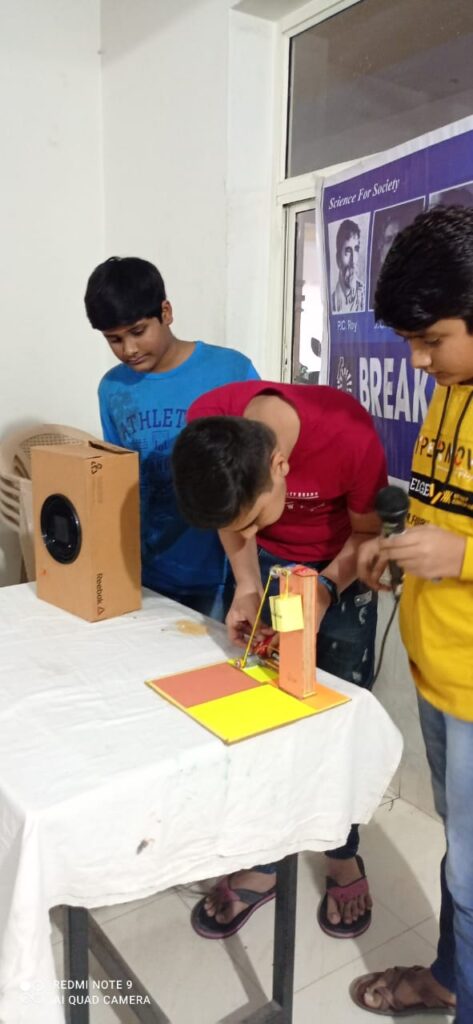 BSS MP chapter: 200th birth anniversary of the great humanist Ishwar Chandra Vidyasagar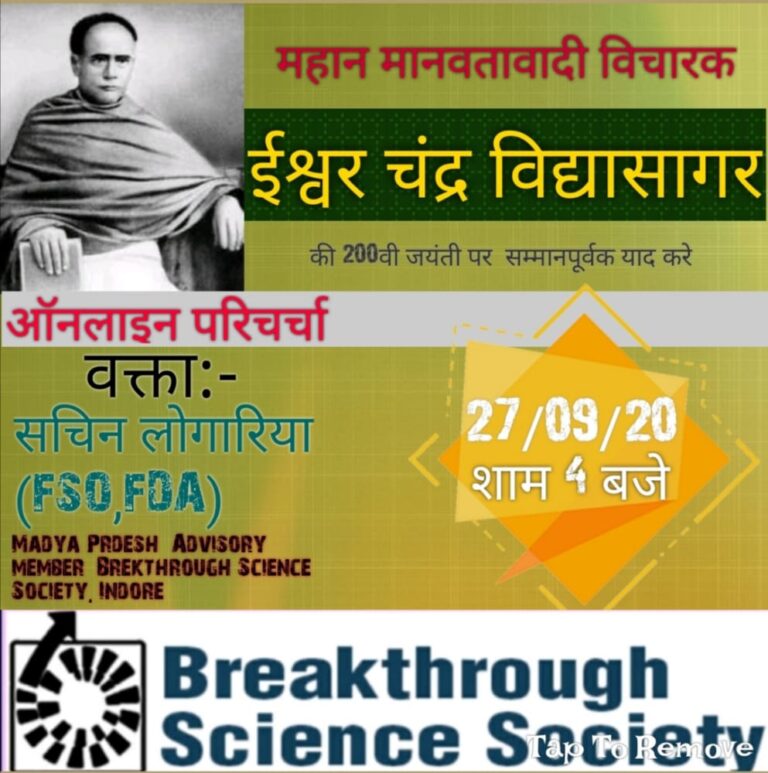 On the occasion of the 200th birth anniversary of the great humanist  Ishwar ChandraVidyasagar,a webinar  was organized on 'Life struggle of Vidyasagar'  on 27th of Sept 2020. Dr. Dipti Gaud (teacher) was one of the speakers. Similar programs were organised in Guna, Indore and Ashoknagar. In Guna the main Speaker was Mr. Sachin Logariya (Fd. Safety officer). The program  was conducted by Mr. Vikas Bansal. In Ashoknagar the main speaker was Dr. K N Jha (Principal, Govt  polytechnic College Ashoknagar, M P). The program was moderated by Mr. Krishna Bairagi. Good  number of students attended the webinars.
An online – science  competition was organised by Breakthrough Science Society, Gwalior chapter on the occasion.