To promote "full and equal access to and participation in science for women and girls", 'International Day of Women and Girls in Science' is being observed on February 11 since the year 2016, based on the declaration of the United Nations General Assembly.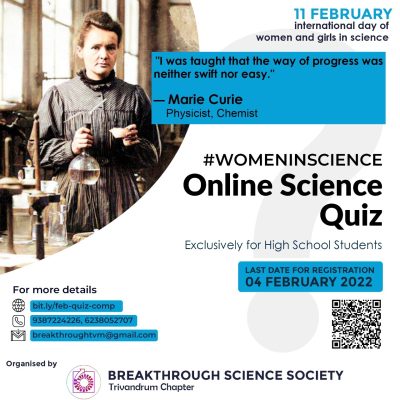 Breakthrough Science Society recognizes the importance of this observance and takes this as an opportunity to spread the message of gender equality and also to commemorate the great women scientists who contributed significantly to the development of Science.
This year we plan to organize several programmes for students centering around the theme 'Women in Science', including an essay competition for college students. We request your wholehearted participation in these programmes.