December 26, 2022:  Breakthrough Science Society (BSS),Ghatshila organized a  Seminar on 'Science in Ancient India'. Dr.Amitab Bose, State President of BSS Jharkhand was the main speaker. Others who spoke were Kanay Barik and Sujay Bhatyacharya.  About 70 students along with Dr. Tarun Mahto , Mr Ruknath Tiwari and Mr Kartik Gop and Mr Arnav Kumar participated in this program.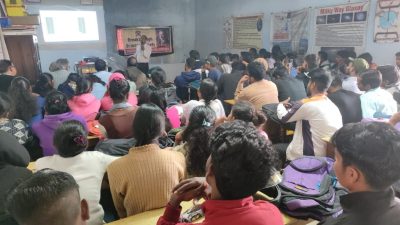 January 8, 2023: A seminar on 'Science in Ancient India' was organized by Breakthrough Science Society in KNG High Schoo hall, Chakulia. The speakers were Kanay Barik, Sandeep Patra and Babli Shil. A good number of college students participated in the seminar.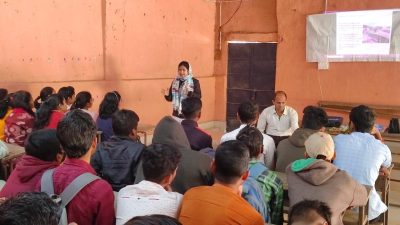 January 9, 2023: A slide show on the life struggle and secular thoughts of Subhash Chandra Bose was organized by Einstein Club, Ghatshila.  A large number of students participated in the program with great enthusiasm. BSS state committee members Sandeep Patra, Babli Shil, Manas Shaw, Rahul Mahata, Varun Bisay, Nivedita Shil, Uditnarayan Gope, Sonaram, Nilendu and Dhananjay also were present in the program.