Breakthrough Science Society, Ghatshila unit organized a discussion on the Solar system for school and college students on 13 December 2021. After the discussion, a sky-watch program was conducted. Students enthusiastically viewed through the telescope the moons of Jupiter and the craters of our own moon. About 250 students from different schools and colleges participated in the program. Chandan Kundu, Manas Shaw, Amit Dalai, Uttam Bera, Romen Giri, Mahadev, Varuny, Neha Sarkar Nivedita Shil and several other volunteers conducted the program.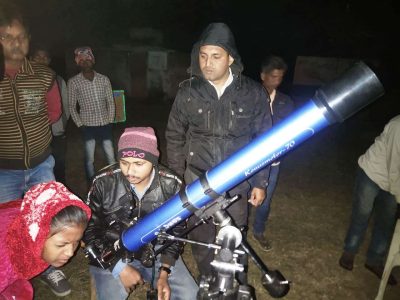 On 15 December 2021, a discussion was held on the Solar System in the Tangerine School, Potka Block, East Singhbhum, Jharkhand. Chandan Kundu, Uttam Bera and Jagdish Mahali explained about the Solar system. After the discussion, a sky watch program was conducted. Students and villagers numbering about 150 enthusiastically viewed the Moon and Jupiter through telescope. The organizer of this event was Mr Arvind Tiwari . BSS Members Kanay Barik , Sujay Bhatyacharya, Loko krishna, Hariram Bhakat, Varun Bisay, Jagdish, Uttam Bera & Chandan were present in the program.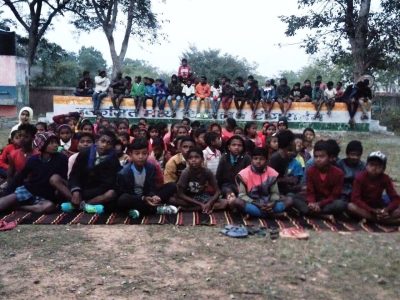 The Stephen Hawking Club, Galudih, Ghatshila organized a sky watch program on 18 December 2021. More than 200 students including villagers viewed through telescope Jupiter and Moon.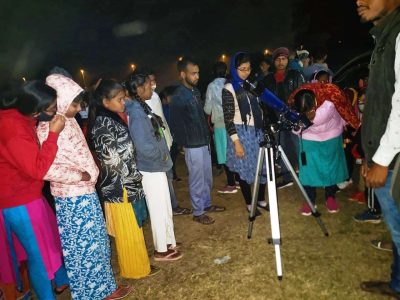 A sky watch program was organized on 19th December 2021 at Karaduba High School ground, Dampara. Before the sky watch, a discussion on the solar system was conducted and a science club 'Galileo Club' was formed to carry on regular science activities. About 200 students and villagers participated in the program. From Jharkhand State committee, Kanay Barik, Chandan Kundu and Manas Shaw were present.
Galileo Club, Dampara
President – Susmita Paul
Vice President – Priyanka Dangi Hembram , Arnav Kumar
Secretary – Suman Mandal
Joint Secretary – Varun Bisay
Treasurer – Prakash Bisay
Office Secretary – Sandeep
Executive Members – Biswajit, Priya, Yashoda, Nirmala, Baha, Sombari, Sumit and Tapu
Members – Subhas, Arun, Rabina, Chhita, Priyanka, Neha, Sanmoni, Sastami, Mala, Muskan, Sabita, Rahul, Subhas Murmu and Kanhu Ram.