A state level webinar on "Future of science and research in India" was organized on 27 February and was streamed live on BSS Karnataka FB page.
The speakers were:
Prof Jayanth Murthy, Senior Professor, Indian Institute of Astrophysics, Bangalore
Prof Ramesh Londankar, Chairman and HOD, Biotechnology department, Gulbarga University
Dr Jyotsana Dixit, Assistant Manager, GlaxoSmithKline.
Mr Anandraj, Breakthrough Science Society, Karnataka.
Bangalore:
Mr.Shivakumar, Vice President, BSS, Karnataka conducted science experiment demonstration at New Oxford High School, Rajajinagar on 26 February. He also spoke about the life of Sir C V Raman.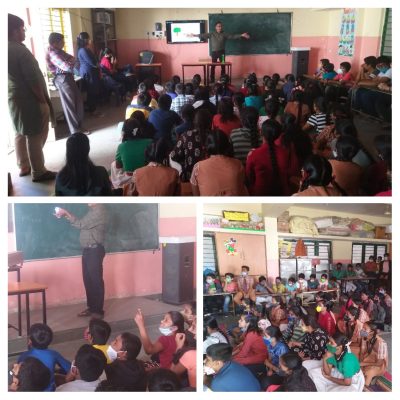 "Interact with a scientist" session was held online on 26 February at Vidyaniketan Public School (This school has taken affiliation with BSS for the academic year 21-22). The session was conducted by Dr.R Venkatesan. Students of class 7 and 8 who participated in the program also demonstrated experiments on light.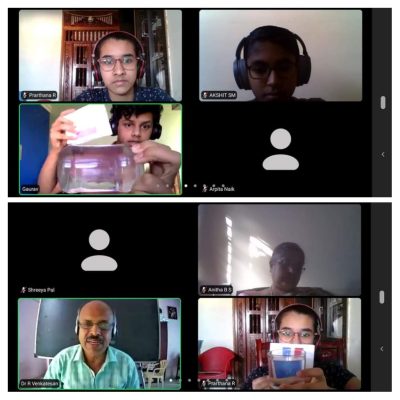 "Fun with light" session conducted on 27 February by Mr.Shivakumar, Vice President, BSS Karnataka and Shakuntala, State executive committee member, BSS Karnataka. The session was held online for students of class 4 to 10 from various schools.
Gulbarga:
A talk on 'Contributions of Indian scientists' was held in SB degree college, Gulbarga on 27 February. The speaker was Prof Ramesh Londankar. More than 200 students participated in the program.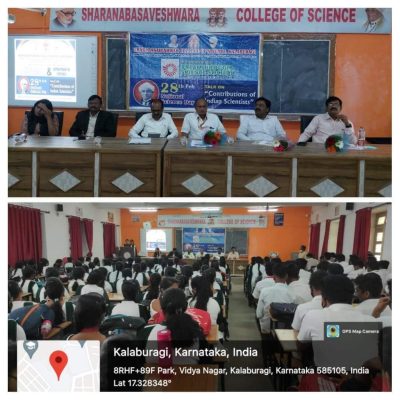 Mysore:
A miracle-busting show and an interactive session with students on the topic 'Science and scientific temper' was held on 28 Feb at Sharadavilas B.Ed college, Mysore.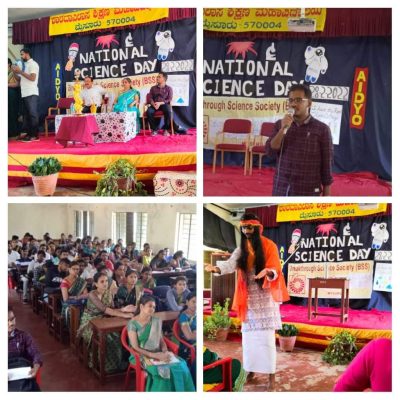 Dharwad:
A discussion on the life of Sir C V Raman and scientific temper was held in University Public School on 28 February. Indu Ravi and Srikanth conducted the discussion among the NSS cadets of the school.